Trade-in Tax Break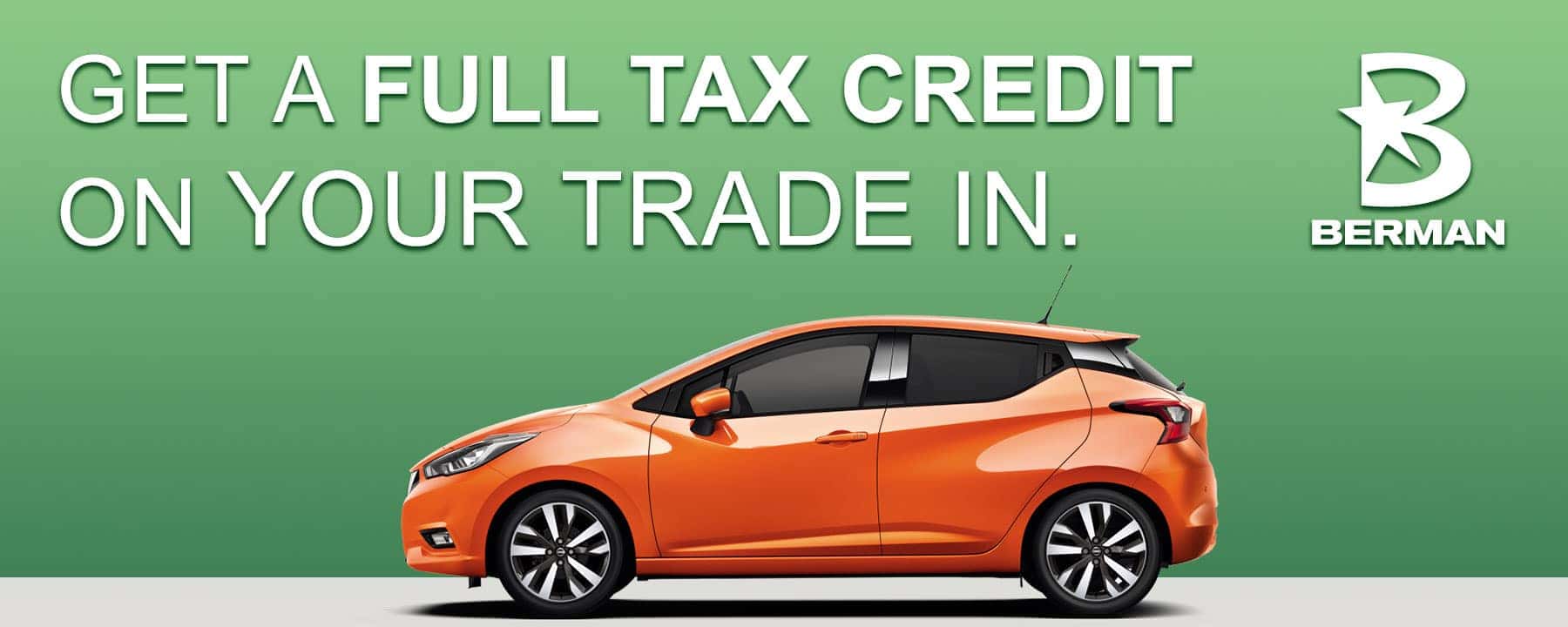 Starting January of 2022, the state of Illinois' new tax law requires you to pay LESS taxes on the vehicle you are trading in.
That's right! You WON'T GET TAXED TWICE, GAINING you thousands of dollars when purchasing or trading-in your vehicle.

Turn in your vehicle, and whether you want one of ours or not, get MORE THAN EVER BEFORE for your trade!
We 're offering top dollar for your trade-in vehicles with the change in the Illinois tax law.
Contact Berman INFINITI Of Chicago
to get a full tax credit on your vehicle!