Illinois Car Trade-In Tax Changes Starting January 2020
Illinois is imposing a car trade-in tax on Jan. 1. Currently the state collects no sales tax on trade-in value, but that changes on Jan. 1. Under Senate Bill 690, signed June 28 by Gov. J.B. Pritzker, state and local sales tax will be applied to any trade-in value above $10,000.
Take for example, an Illinois resident buying a new vehicle for $35,000 and trading in their car valued at $20,000. Currently, they would only pay sales tax on the difference, or $15,000. The average sales tax on this transaction would be roughly $1,311. In 2020, trade-in credit above $10,000 will be taxed in addition to the difference between the new and used car prices. Sales taxes will be applied to $25,000 of the transaction, which will cost them $2,185 resulting in an extra $874 in sales tax after January 1, 2020.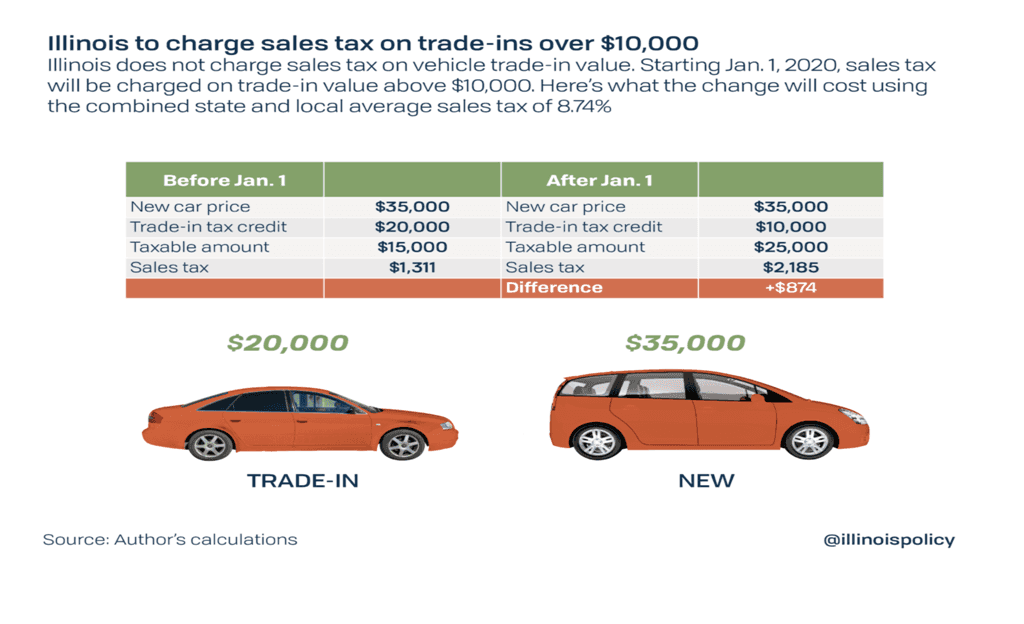 Take advantage of current tax exemptions by calling Berman INFINITI Chicago at (312) 476-8000 today! Want to have your vehicle appraised online? Use our fast and easy online appraisal tool and get a response in under an hour!