Berman INFINITI Chicago earns INFINITI's Award of Excellence
Each year INFINITI's Award of Excellence recognizes select retailers and individual employees nationally for performance in client service, vehicle sales, and business management that clearly exceeds the norm. Although INFINITI vehicle owners consistently report vehicle purchase and service experiences that are among the highest in the premium automotive industry, the Award of Excellence retailer and individual employee honorees indeed represent INFINITI's "best of the best" having met or surpassed numerous, key performance measures. Berman INFINITI Chicago is proud to announce that four members of our team have received INFINITI's Award of Excellence!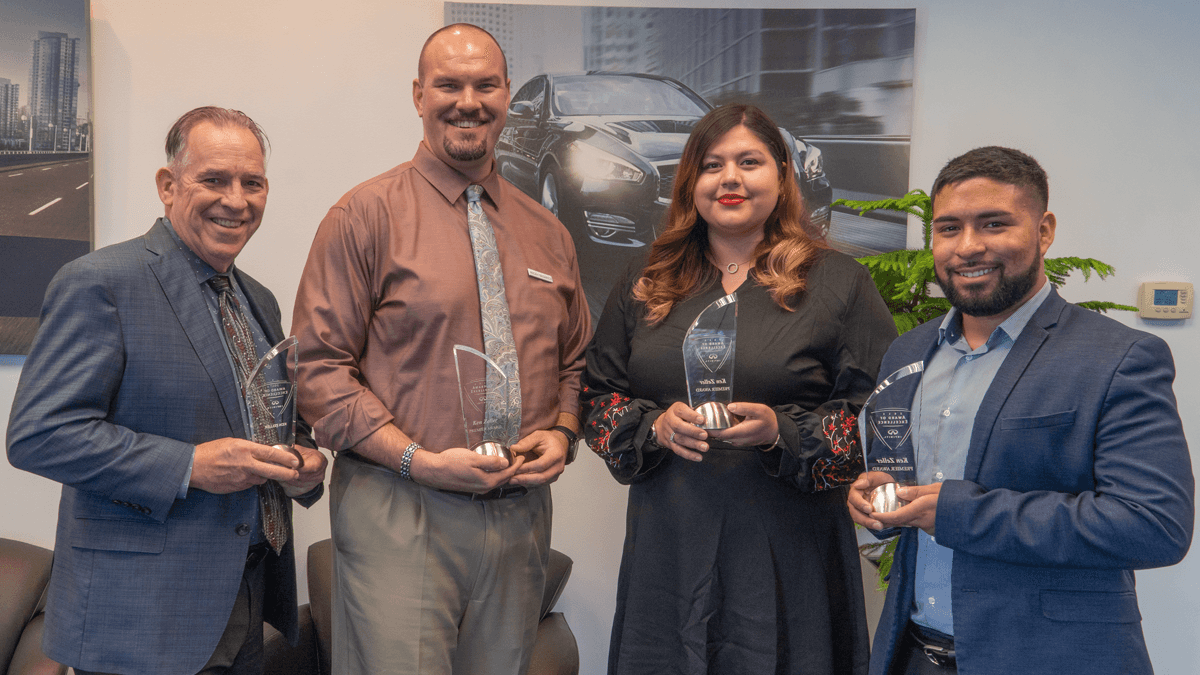 Fewer than one in five retailers earn INFINITI's Award of Excellence each year, and the ratio is similar for individual employees among their peers in their respective roles. INFINITI takes pride in the quality of its retail network in the Americas, but is particularly pleased to honor those Award of Excellence retailers and employees who best represent INFINITI in delivering the Total Ownership Experience. We'd like to express our gratitude to you – our customers – for making us your premier INFINITI dealer!
Berman INFINITI of Chicago is proud of our team's achievements and acknowledge their dedication to exceeding customer expectations.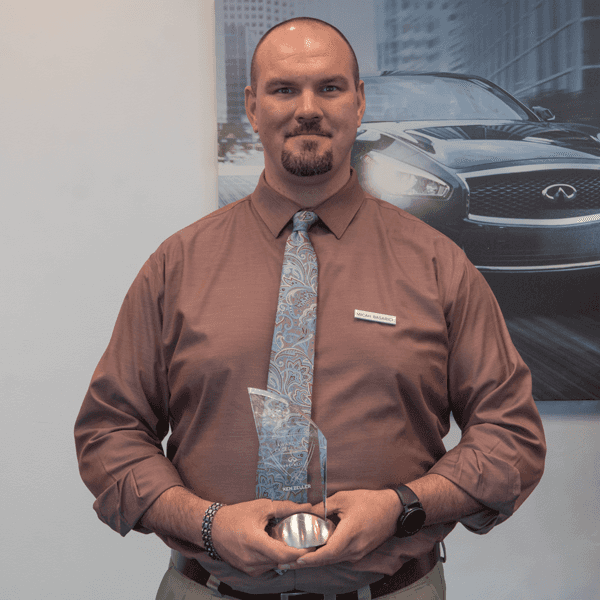 Micah Basarich – Sales Manager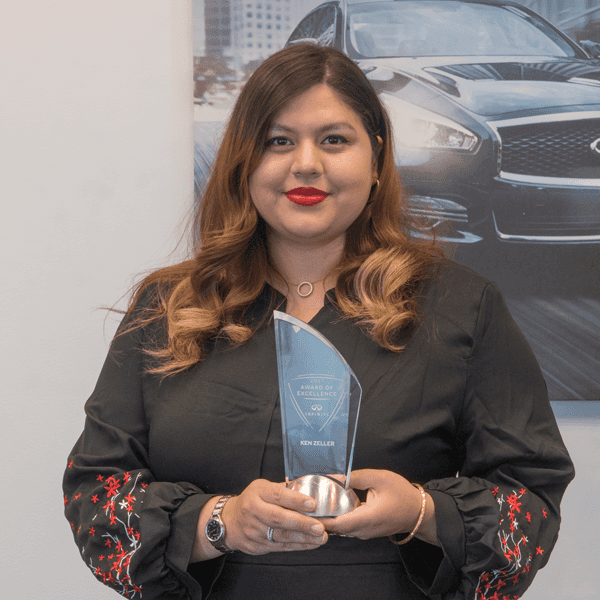 Chloe Alsubagh – Finance Manager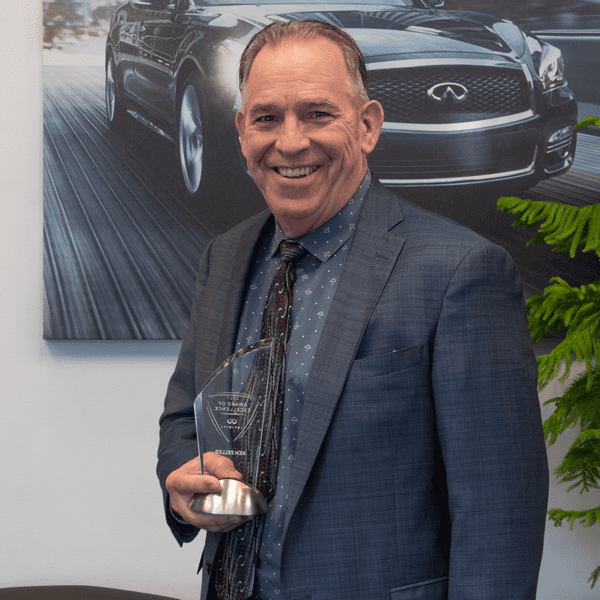 Ken Zeller – Sales Consultant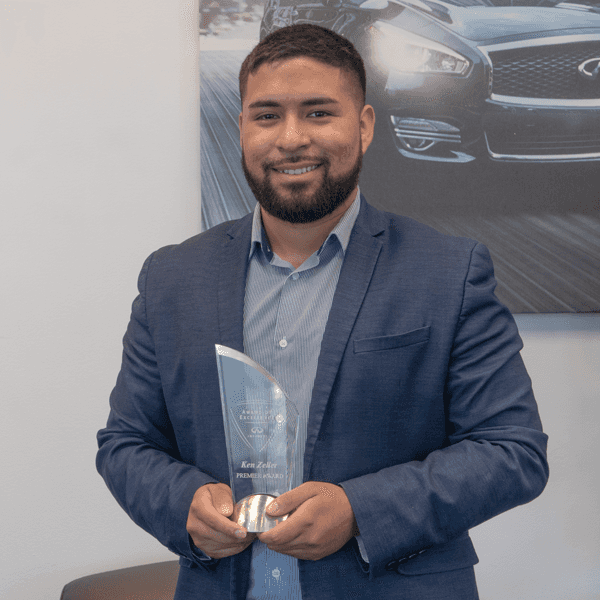 Howar Ruiz – Sales Manager